As a parent, you want your child to have all the latest and greatest toys. But with so many options on the market, it can be difficult to decide which ones are worth your money—and which ones will just end up collecting dust in the corner.
If you're looking for a toy that will provide hours of entertainment for your little one, a karaoke machine is a great option. But with so many different machines to choose from, how do you know which one is right for your child? Here are a few things to keep in mind when making your selection.
Age Range
One of the most important factors to consider when choosing a karaoke machine is the age range of the toy. Some machines are specifically designed for younger children and have features like built-in lights and sound effects that will appeal to them.
Others are geared toward older children and teens and have more sophisticated features like Bluetooth capability and MP3 compatibility. If you're not sure which age range is right for your child, err on the side of getting a machine that's too advanced rather than one that's too simple. They can always grow into it, but they'll quickly outgrow a machine that's not challenging enough.
Features
Another thing to consider when choosing a karaoke machine is the type and number of features offered. Some machines come with built-in speakers so your child can sing along without having to connect it to an external sound system.
Others have Bongo drums or other percussion instruments built in so your child can create their own backing track as they sing. And some even come with a screen so your little one can read the lyrics as they sing along. Consider what type of features would be most important or useful to your child and make sure the machine you choose has them.
Portability
One of the most important things to consider when shopping for a karaoke machine is how portable it is. If you're planning on using it mostly at home, then size and weight won't be as big of a factor. But if you want to be able to take your karaoke machine with you to parties or other events, then you'll want to make sure it's easy to transport. Look for a machine that is light enough to carry and that has a handle or case for easy transport.
Screen Size
Another thing to think about is how big or small of a screen you want. If you'll be using your karaoke machine mostly in large groups, then a bigger screen might be better so everyone can see the lyrics. But if you're only going to be using it with one or two other people, then a smaller screen might suffice. It really just depends on your personal preferences.
Sound Quality
Of course, you'll also want to make sure that the sound quality of the karaoke machine is good. This is especially important if you plan on using it at parties or other events where there will be background noise. Look for a machine that has good reviews in terms of sound quality and that has multiple speakers for clear audio. You should also make sure that the volume can be adjusted so you can control how loud or soft the music is playing.
Price
Of course, you also need to consider your budget when choosing a karaoke machine for your child. They range in price from around $30 to $200, so there's bound to be something that fits into your budget. But don't automatically assume that the most expensive option is going to be the best one— sometimes, the less expensive machines have just as many features (if not more!) than their pricier counterparts. Do your research and compare several different machines before making your final decision.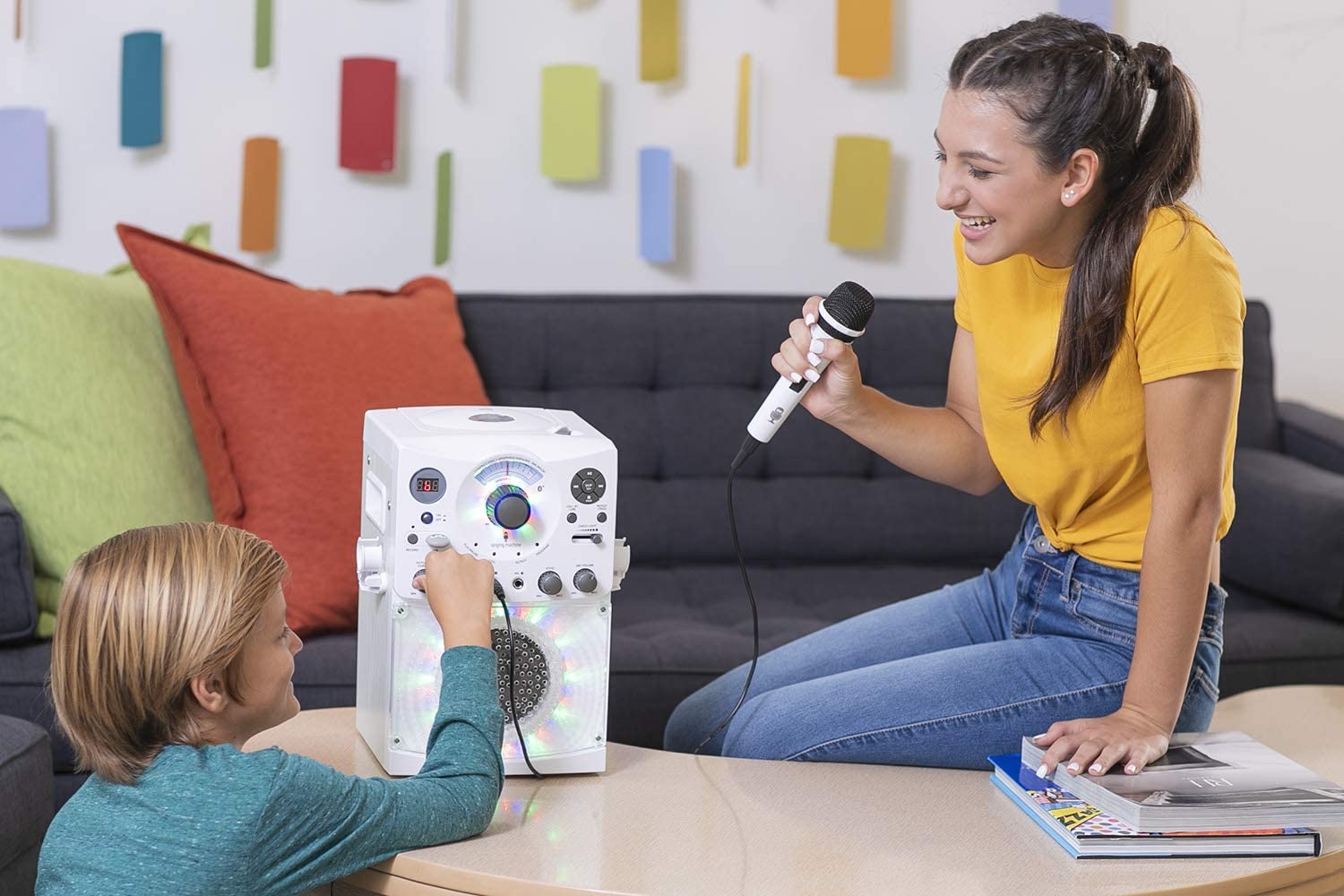 Conclusion
Picking the right karaoke machine for your child doesn't have to be a difficult decision. With all the options out there, you can find one that meets all of your needs and wants. Our article about the 'Best Karaoke Machine for Kids' will help you decide which one is perfect for your little singer. Don't hesitate - click now and get the lowdown on our pick of the best karaoke machine for kids!