So you've got your tickets, and your Magic Bands and you're ready to explore the magic that is Disney World. But wait… if you're traveling with two kids, how do you get around? If you're considering bringing a double stroller on the monorail, we have great news for you – it can be done!
Gaining Access to the Monorail With Your Double Stroller
The good news is that double strollers are allowed on the monorail. However, please note that only certain types of double strollers are allowed. For example, all double strollers must be no larger than 31" wide and 52" long. This means that most standard-sized double strollers should fit just fine.
If you happen to have a jumbo-sized double stroller, then, unfortunately, this type of stroller will not be allowed on board. In addition, all collapsible double strollers must be folded before entering the station or boarding the train. Folding your double stroller allows more room for other guests while also making it easier to navigate through crowded areas.
Making Room Onboard
Once onboard the monorail, space can be an issue as there is limited space available for large items such as double strollers. To ensure everyone has enough room and to keep things running smoothly on board, please remember that all bulky items need to be stored in an area where they will not obstruct pathways or take up valuable seating space. In most cases, this means storing your items near one of the entrances so they are out of everyone's way while still being easily accessible when needed.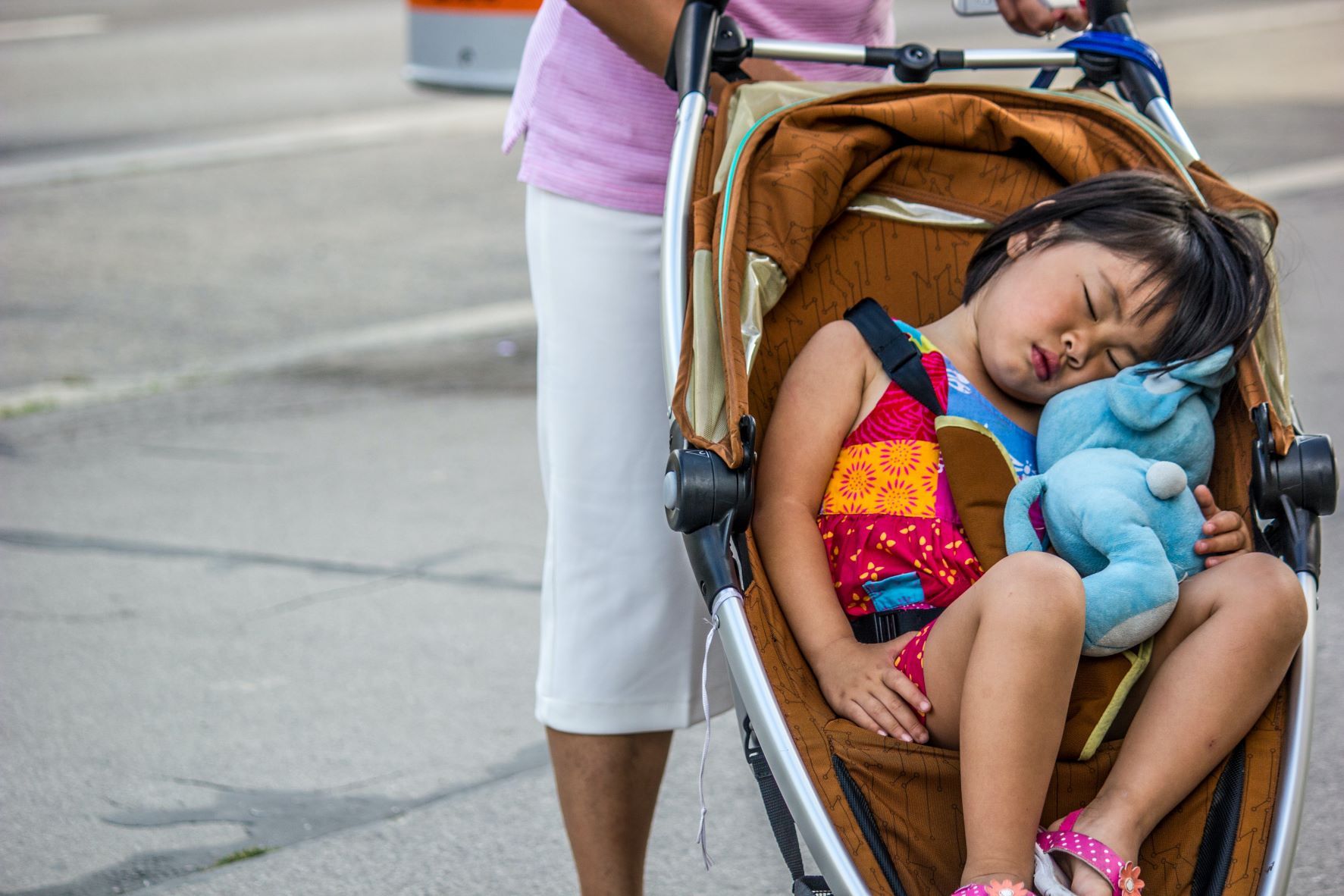 Conclusion
All in all, taking a double stroller on board the monorail at Disney World is possible – but only if certain conditions are met. As long as your double stroller meets size regulations and is collapsible (if necessary), then you should have no problem.
Make sure you know what kind of stroller will work best for you and your family. We've put together a list of amazing stroller choices for Disney so that you don't have to stress over how to keep your child comfortable while walking around the park. So don't wait any longer, check out our guide 'Best Double Strollers For Disney' and find the perfect stroller for your trip to the magic kingdom today and get ready for an adventure like no other!