A convertible stroller is a practical and versatile option for parents who want to use a stroller throughout their child's infant and toddler years. It is designed to be easily converted into a buggy or travel system, allowing you to save money and space by buying one product instead of two. A convertible stroller can offer many features that make it comfortable for both you and your little one, from extra storage space to cup holders and sun canopies.
Benefits of Using a Convertible Stroller
There are many benefits to using a convertible stroller. One benefit is that it can save you money in the long run. Instead of having to buy a separate stroller and buggy, you can use one convertible stroller for both purposes. Another benefit is that it can be more convenient to use a convertible stroller since you won't have to switch between different types of strollers. Generally speaking are convertible strollers worth it.
Potential Drawbacks of Using a Convertible Stroller
There are some potential drawbacks to using a convertible stroller. One drawback is that they can be more expensive than other types of strollers. Another potential drawback is that they can be bulky and difficult to maneuver.
Tips for Choosing the Right Convertible Stroller for Your Needs
Here are some tips for choosing the right convertible stroller for your needs:
1. Consider your budget. Convertible strollers can range in price from around $100 to over $1500.
2. Decide what features are most important to you. Some convertible strollers come with additional features such as storage baskets, cup holders, and sun canopies.
3. Try out different models before making a decision. It's important to find a convertible stroller that is comfortable for both you and your child.
4. Get recommendations from friends or family members who have used convertible strollers.
5. Do your research online and read reviews from other parents before making a purchase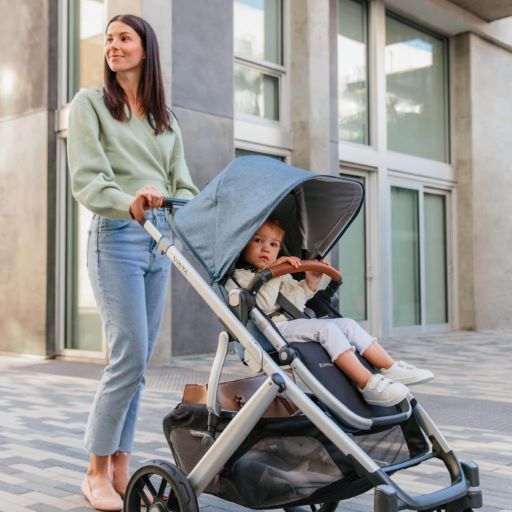 Conclusion
In conclusion, convertible strollers are a great option for parents and caregivers who want a cost-effective and space-saving stroller solution for their baby or toddler. Despite some potential drawbacks, such as increased weight and difficulty in conversion, convertible strollers offer numerous benefits that make them an attractive option.
With so many models to choose from it can be hard to decide. We're here to help. Go ahead and check out 'Our Top 12 Choices For The Best Convertible Stroller' for inspiration on which one is best for your family. With so many great models to choose from, you'll be sure to get the perfect one that suits your lifestyle and budget.