Shopping for a new baby is so much fun! From tiny shoes to itty bitty hats, the options you can pick are nearly endless. But when it comes to clothes shopping for your little one, the sizes can be confusing. How do you know what size to buy? The good news is that infant clothing sizes have become much more standardized over the years, and this guide will help you navigate them with ease.
Understanding Baby Clothing Sizes
When it comes to infant garments, there are three main types of sizing: age-based sizing (e.g. 0 to 3 months), weight based sizing (e.g. 10lbs or 14lbs) and height-based sizing ( e.g. 23 inches). Most stores will list their sizing in months, but some stores list their sizing in pounds or kilograms. It's important to pay attention to the size labels when buying baby clothes because they vary from store to store due to different manufacturing standards.
When shopping for baby clothes, look for items labeled in months. Baby sizes begin at 0-3 months and go up to 12 months old. After 12 months of age, babies usually move into toddler sizes which range from 2T (2 years old) up to 6T (6 years old). However, keep in mind that toddlers tend to grow quickly and may need larger sizes sooner than expected.
Finding Your Baby's Size
So now that you know about the different types of baby clothing sizes available, let's look at how you can measure your own child accurately at home so you make sure they get clothes that fit perfectly every time:
First measure around their chest with a soft measuring tape going around the widest part below their armpits.(record this measurement).
Measure around their waist just above their hips (record this measurement).
Finally measure from shoulder to crotch on the inside leg (this distance should be equal or slightly larger than half the total chest circumference)(record this measurement).
Once these three measurements have been taken, check them against any labels on existing outfits. Make sure the clothes you choose fits your baby comfortably and is neither too tight or too loose. Always remember that kids grow very quickly so don't purchase anything too far ahead!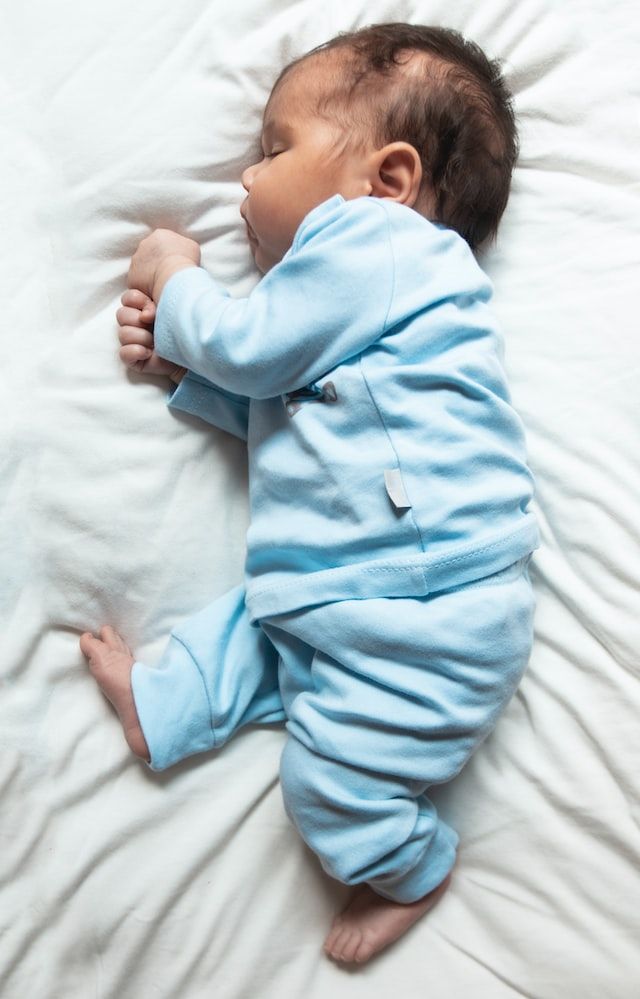 Conclusion
Always remember that sizes can differ between brands so it's best practice to measure your baby before making any purchases online or in-store.
And if you need a little extra help with the search for the perfect wardrobe for your baby, check out the article about the "Best Baby Boy Clothes" for recommendations on which outfits to choose. From charming onesies to stylish rompers and cozy sleepwear, we've rounded up all of the cutest clothing that your baby boy needs to make a fashion statement! So, why delay? Get dressed and ready to take on the world - one fashionable step at a time!