Whether you're shopping for your baby boy or looking to buy a gift for someone else, it can be difficult to know exactly what type of clothing will make the perfect outfit. From tiny onesies and soft sleepers to whimsical rompers and stylish shirts, there are so many options to choose from. Let's explore some tips on how to pick out the perfect baby boy clothes.
Style & Comfort
When selecting baby clothes, it's important to consider both style and comfort. Babies have sensitive skin, so you'll want to make sure that the fabric is soft against their delicate skin. Natural fiber fabrics such as organic cotton, linen and bamboo are best because they are breathable and won't irritate your little one's skin. It's also important to choose items that are the right size and that are easy to put on and take off - snaps, buttons, and zippers should all be quick and simple for busy parents.
Think About Functionality
You should also keep functionality in mind when selecting baby clothes. Look for pieces that can be dressed up or down depending on the occasion - a basic onesie can easily be paired with a cardigan for a more formal look or worn alone with jeans for a more casual look. Choose items that are versatile and can transition from day-to-day activities like playing in the park or taking family photos.
Pick Out Patterns & Colors You Love
Finally, don't forget about aesthetics! It's ok (and encouraged) to choose pieces that you love - after all, nothing beats seeing your little one in an outfit you picked out just for them! Pick out patterns and colors that you find aesthetically pleasing, whether they're classic stripes or bold floral prints - whatever makes you happy!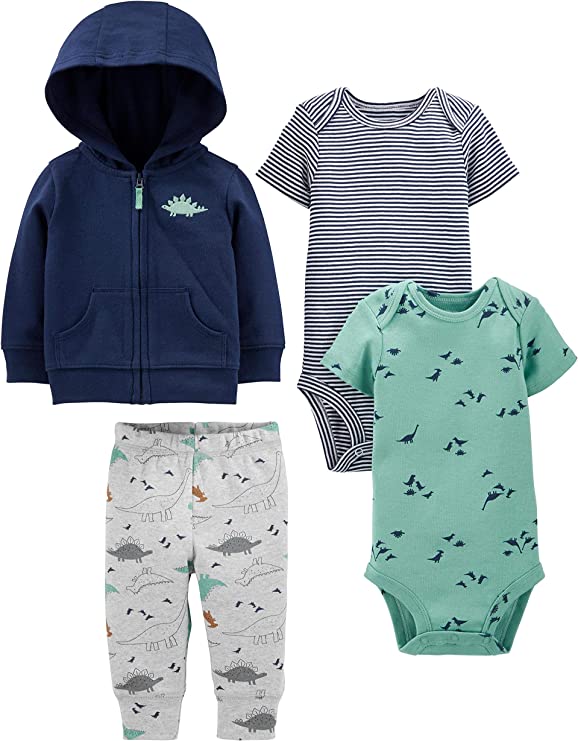 Conclusion
Choosing the right baby boy clothes doesn't have to be difficult; by considering style, comfort, functionality, and aesthetics when making your selection, you can find the perfect outfit in no time at all!
And if you need a little extra help with the search for the perfect wardrobe for your baby boy, check out our article about the 'Best Baby Boy Clothes' for recommendations on which outfits to choose. From charming onesies to stylish rompers and cozy sleepwear, we've rounded up all of the cutest clothing that your baby boy needs to make a fashion statement! So, why delay? Get dressed and ready to take on the world - one fashionable step at a time!